From information systems to the Territorial platform as a basic infrastructure for socioeconomic and industrial re-knowledge
Palabras clave:
gobernanza, Transparencia, Urbanismo
Resumen
Living in the age of information and knowledge does not make us
more aware of what can or cannot be done in each place. When
considering any action on the territory, we must ensure that the data
are appropriate and the information accessible and appropriable.
For this reason, it is essential to improve the knowledge that the
Administration continuously offers on each point of the territory.
Advancing in the responsible management of the territory implies
providing society with the possibility of acting and initiating any
procedure or action in a conscious manner, guaranteeing the search
for the most appropriate answers to the basic questions that the
administration, companies and citizens in general ask themselves
every day.
In this context, the need arises to build a platform that integrates
in an agile way the different initiatives implemented and provides
collective intelligence to all the systems. This need arises from the
conviction that things are not done well most of the time because
of the lack of reliable, contrasted and adequate information when
the time comes to make a decision.
This text presents some of the reflections and conclusions with which
we are currently working in several autonomous communities.
Descargas
Los datos de descargas todavía no están disponibles.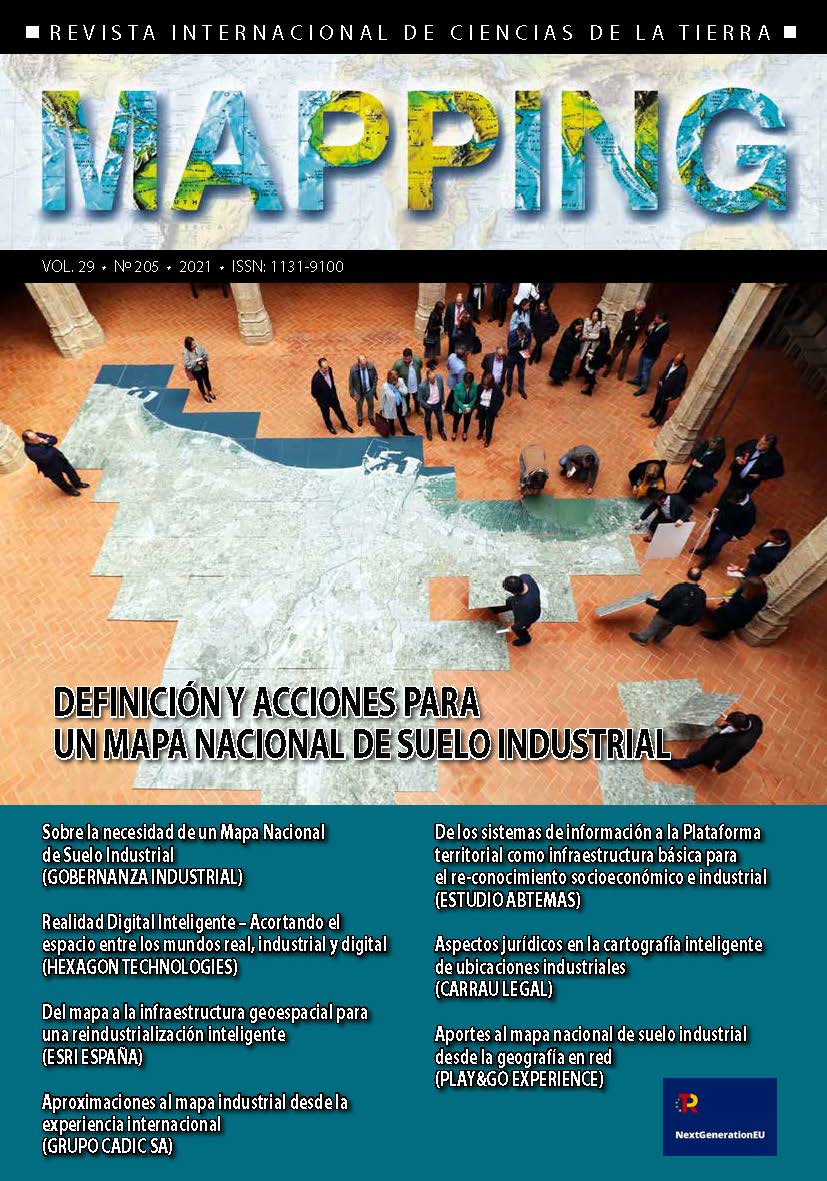 Descargas
Cómo citar
Borobio Sanchiz, M. (2022). From information systems to the Territorial platform as a basic infrastructure for socioeconomic and industrial re-knowledge. REVISTA INTERNACIONAL MAPPING, 30(205), 52–59. Recuperado a partir de https://ojs.revistamapping.com/MAPPING/article/view/350
Sección
Artículos Científicos